Open House Gratitude
Thank you to everyone who joined us for our Open House on Saturday!  It was a great day filled with fun classes, new friends and special prizes.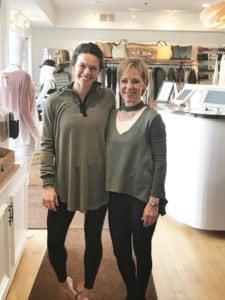 If you missed the Open House, we are still offering the first month free to join our auto-monthly membership until the end of March!  See the front desk for details.
Many of you asked for the recipe for the Fruit and Nut Granola bars that have become my go-to snack for large events, outdoor activities and picnics and a delicious treat to keep in the fridge.  I buy most of my bulk ingredients at Trader Joes to keep cost down and keep the extra dried fruits and nuts in the freezer.  Here's the recipe….enjoy!
Best,
Kellie
Studio Package Pricing Options
Fruit and Nut Granola Bars
This recipe is originally from Standard Bakery in Portland, Maine…a must visit if you are in the area.  I have modified it gently to accommodate several food intolerances. Feel free to substitute the seeds/nuts part but make sure to use the same amount of the substituted foods
2 sticks of unsalted butter
2 cups of packed brown sugar
1 ½ cup almond or peanut butter…1 16 oz jar
1 cup of organic agave
2 Tablespoons of pure vanilla extract
7 cups of organic rolled oats (not instant)
1 12oz package of small chocolate chips
1 ½ cups of dried cranberries
1 cup hulled sunflower seeds
½ cup pumpkin seeds, toasted*
½ cup of sesame seeds…(I am allergic so use slivered almonds)
1/2 cup chopped pecans, toasted*
Melt the butter in the microwave or a small sauce pan…cool. (it will melt the chocolate chips if its still hot when mixing!)
Preheat oven to 375. Line a rimmed 13 X 18 cookie sheet with parchment paper, spray all 4 sides w/cooking spray.
In a large bowl, combine brown sugar, nut butter, agave and vanilla.  (I use my Kitchen Aid mixer with a paddle attachment…trust me, it's much easier than hand stirring it you have one!  If not, you can ease up on the bicep work the day you make these…☺)
In a separate large bowl, combine the oats, chocolate, cranberries, all of the seeds and nuts.
*you can either toast the nuts in a 350 oven for approx. 8-10 minutes or toast on the cooktop in a small sauté pan over med heat.  Remember….a watched nut never burns!
Add half of the dry ingredients and half of the melted
Butter to the nut butter mixture.  Mix or knead with your hands to combine.
Add the remaining dry ingredients and the rest of the
butter and mix until all of the ingredients are thoroughly incorporated.
Spread the mixture out onto the prepared baking sheet and press it down to fill the pan.  Cover the mixture with a sheet of plastic or parchment paper and use a rolling pin to make sure it's pressed firmly to a uniform thickness.
Bake for 10-12 minutes, rotating the pan halfway through the baking time. The edges will be a light golden brown. The mixture will look under-baked in the center but will set up after cooling.
Transfer to a wire rack and let it cool for several hours before cutting.
10.To cut, run a knife around the outside to loosen it
 from the pan and then flip the pan over onto a cutting
board. Using a sharp knife, cut into any size you like.
I generally use a knife to score the bars into uniform
rows and then cut to size.  These bars are a delicious
treat, but can be addictive.  I usually make them bite-
for a quick treat without too much guilt!
The bars freeze beautifully…They take a bit of time and effort to make but are well worth it, especially since you can make them ahead and freeze.  Enjoy!!!