It's time to celebrate

Balance!
October means we're celebrating at Balance Studio! Okay, technically we're always celebrating around here because gratitude makes everything feel like a celebration.  
The month of October is truly special and this October is extra-double truly special as we celebrate our 10th anniversary! Yep – it's a little hard to believe that Balance first opened its doors 10 years ago.
We've come a long way baby!
A decade of joy, growth and success (and a slew of awards to boot) does not just magically fall from the sky and roll through the studio doors. This decade has been about hard work, creativity and attention to clients' needs and desires.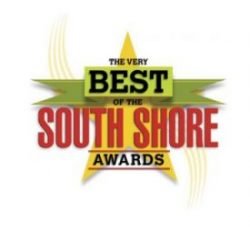 As the new kids on the block, Balance Studio logged 185 client visits in December of 2008. We operated out of two studios and offered 5 weekend classes – and we meditated, prayed and focused all of our energy on getting it right.
Fast forward to 2018: last month we logged 2,566 client visits in four studios with 12 classes offered on weekends.  Good thing we expanded twice – in 2013 and 2016 – as our original studio would never have held everyone!
As we reflect on how we got from there to here, we recognize that teacher excellence has been the secret sauce for our staying power. It's our teachers'  top-notch training and who they are as people, that has kept our clients happy and continually bringing in friends and neighbors to share the love.
Our instructors' pleasure in what they do, and their drive, pushes them to consistently lead creative flows that benefit clients both physically and mentally. At Balance, we find this a more dynamic, interesting and overall healthy approach than practicing the same flow over and over and over again.
To bring you 85+ class options a week and awesome workshops takes a lot of talent,  27 talented and dedicated instructors to be precise (a far cry from the 5 braves souls who helped launch this place!) We have depth –  which means we can offer a wide range of methods and experiences not available at other studios. From the gentlest hatha to the steamiest hot vinyasa, from beginner to expert levels in yoga, barre and Pilates…Size = diversity.  Our community is also diverse – from pre-teens to students in their 80s who enriches us all, beautifully.
The magic part
Community is everything to us, and has been the nicest surprise of the entire decade. Balance is not just a  get fit and de-stress – it is a place for people to come together to practice and forge lasting friendships . And who doesn't need that?
We're proud of what we've accomplished over the last 10 years, especially the community of wellness we have built here on the South Shore. And speaking of community, looking into the crystal ball, we think the next decade will be defined by you. Our future growth and change will be shaped by client needs, so don't be shy – let us know how we can best serve you.
Wheels up, it's time to retreat! 
One thing we can promise is that you'll get more chances to come away with us. Our retreats, which began three years ago in Vermont and have since taken us to Montana and The Azores!.  Our next stop in Bocas Del Toro, Panama in March 2019
Let's party on October 12, 2018!
Please join us as we toast our 10-year milestone and share the joy with you and our community. Our anniversary party October 12th from 7-9 under the stars will feature raffle prizes, a DJ, fun around the fire pit and a chance to be together in celebration of what we've created together. Stop by for a drink or spend the evening with us!