Mindfulness is not just a 
buzz word;
 it's a way of life.
  Like most people, I
live
 a fast-paced life.  I find my to-do list rarely complete.  I cross one thing off and add another and instead of celebrating a completed task, my mind immediately races to the next thing on the list. Close friends and family tell me that my being so busy on "the task treadmill" means I'm not present in their lives or my own.   As a small business owner finding the work / life balance is difficult but it is no excuse
. 
2019 is my year to actively study and practice the art of mindfulness   In December, we honored our members at a Gratitude Event held at the 
Hingham Wine Merchant
 with entertainment by 
Aldous 
Colins
.  As a take away gift, each member chose an ornament with a word it and a bell which when hung would jingle to remind the recipient of their intention  The ornament I randomly chose read mindfulness and it felt like a sign!
Being mindful has many positive benefits, both physically and mentally. It  lowers cortisol levels in the brain that lead to stress and it improves your overall health. It can protect you from anxiety and depression and best of all it can help you sleep better and be a more grateful and happy person.  Mindful Magazine says,  "Mindfulness is a pretty straightforward word. It suggests that the mind is fully attending to what's happening, to what you're doing, to the space you're moving through."  In today's busy world, it's difficult trying to resist the urge to multitask and remain focused on one thing at a time.  Living mindfully means experiencing narrow and deep instead of wide and shallow and resisting the urge to react rather than respond. So instead of reflexively reacting, you mindfully observe what is happening and consciously respond.
Some people do not believe that they have the capacity for mindfulness.  Actually 
anyone can learn to be mindful, but like any worthwhile endeavor, 
 your health, your fitness regimen or your job, you need to work hard at it top stay on course.  Being mindful and striving for awareness is like training a puppy. You set boundaries, they stray then you remind them and re-establish the boundaries.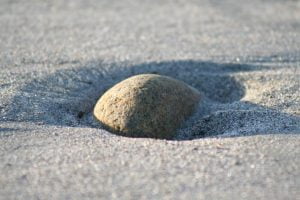 In January, I took Oprah's and Deepak Chopra's 21 Day course on Meditation Experience.  It was free and each day started with a short message followed by a guided meditation. It was a great way for me to start my mindfulness practice. Ultimately, you will learn to simply use your breath, which is so natural and available to us all, as a guide.  The goal is not to completely clear your mind but 1) to focus on your breath, 2) notice thoughts that pop up, 3) let the thought go, then 4) return your focus to your breath. At the beginning your attention to breath moments will be brief, but they will grow longer and string together with practice.
There are many meditation apps out there to aid you in this process including Insight Timer, Calm, Headspace and 10% Happier. For a free, recorded meditation series, check out Trish Hart, one of our Balance Studio teachers whose podcast  Trish Hart Meditations  can be found on Podbeam for Lululemon.
Aside from books and online resources, maintaining a yoga practice is a great way to develop mindfulness. In addition to the physical practice of asanas , yoga teaches us to link breath and movement and practice presence. Balance offers over 65 classes a week including Vinyasa, Hatha, Yoga Nidra, Kundalini and Yin/Meditation.  Yoga Nidra, meaning Yogic Sleep is offered Monday evenings and midday on Wednesdays.  It is a deep relaxation technique and a form of meditation that expands the individual's self-awareness. Balance Studio also offers a number of mindfulness workshops and retreats.  In January we hosted Self Care Saturday and on Feb 10th, Trish Hart and Dr. Carolyn Moody will be offering a fabulous opportunity to tune into mindfulness; The Art of a Good Rest, Yin Yoga and Acupuncture.  In September, join Balance Studio in Montana for a Mindful Meditation Retreat.  Other ways to develop mindfulness include  keeping a gratitude journal, participating in outdoor activities like walking along the shore or hiking in our local woods. Later this spring, we will be offering a Forest Bathing workshop, which is the ultimate way to connect with nature, your inner self and the natural blessing that surround us.
Namaste,
Kellie