The Party's Just Starting
OK friends, the fun is over.
Not.
September isn't summer, this is true. It isn't exactly wild and wacky. And that's okay – wild and wacky are exhausting after a few warm/humid, on-the-go, traveling and house-guest filled months.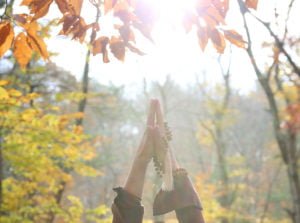 Maybe you impersonated the Barefoot Contessa or Megan Rapinoe all summer – bravo! That sounds fabulous. Now, however, it's time to ease back into your non-summer self. Won't it be great to see her – or him – again?  
Well Hello There
September is like a friend, arriving to gently guide us back on track with the comfort of structure and routine. 
Let this month, and this season, be an opportunity for you to recover, re-do, regroup and try again; a time to focus and get back to what makes you feel grounded, healthy and…no, not bored…just better!
At Balance Studio we are welcoming autumn with gratitude, hope and renewed attention to the fulfillment that flows from nourishing our bodies and souls. Join Amy DiLillo in her yoga Nidra workshop on Sept 15th for "Sleep of the Yogis" or Trish Hart for a 4-week "Foundations of Meditation" series starting on Wednesday 9/18 at 6:15 pm. 
In order to keep the whole family nurtured, we also have three kid/teen based classes starting up next week.  Kim Spear is teaching a 6-week series geared toward 8- to 11-year-olds, and another for 13- to 16-year-olds on Tuesday afternoons. Katelyn Ryan is teaching an ongoing Wednesday afternoon class geared toward keeping our kids (whether they're athletes or not) balanced both mentally and physically throughout the year.
Open your Gift!
To get your head in the game, first repeat after us: Fitness is a gift we give ourselves, not a chore. Next, set a goal for yourself. An attainable goal, not your own personal World Cup soccer championship. 
And while goals are individual (as they should be), achieving them is more likely, and more fun, in a group. So find your community, show up, and cherish the support and inspiration you gain from each other.
Love your Mother