November has blown in on powerful winds, bringing shorter days and longer to-do lists. Racing from one obligation to the next, we may tune out messages reminding us to be grateful.
Let's just pause right there, shall we? Gratitude isn't another chore, it's not a cliché, and it isn't something to brush past and ignore. Quite the contrary. 
To: You 
From: The universe
Gratitude is a gift we can give ourselves and to others. It's also a muscle that (not surprisingly) gets stronger with exercise. Even science is catching up with what the philosophers have been pointing out for forever: Finding things to be grateful for in your life can fix pretty much whatever ails you.
OK fine, I'll go first: After cooking for 32 hungry (and wonderful) people last year, I am so thankful to be a guest at a friend's table this Thanksgiving! I'll bring something wonderful, of course. But something easy.
My fiancée Jamey and I blended our families years ago, and with five young adult children between us, we are thankful every moment that they're all healthy, happy, independent souls who (sometimes) still like to come home and hang out with us. 
I'm thankful beyond words that my 82-year-old mother is strong, active, enjoying life and leading by example. And also that my work at Balance lets me work so closely with my fun, funny, passionate sister Shannon. I'm so thankful that my youngest daughter gets to study in Prague this year for her junior year abroad – and that she'll be home for Christmas.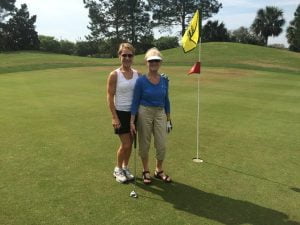 Okay, family is clearly where my gratitude is focused right now. As it should be. But wait…there's more! 
Many aspects of my work fill me with gratitude daily, and make the day-to-day tasks a pleasure: I'm grateful for the growth and success we've worked for during the decade since we opened our doors; for our amazing teachers and staff who support, nurture and continue to share their knowledge of health and fitness; for our retreats that allow travel with fitness-oriented and adventurous people; for my chosen career path keeping me strong and healthy. 
The Tribe
Outside of family blessings, my most intense feelings of gratitude are focused on the Balance community. Spending so much time and energy surrounded by friends and the like-minded community here is one of my life's great joys.
Your Turn
What are you grateful for? If you feel like sharing, the Balance community would love to know – leave a comment on our FB page or on Insta  or let's talk at the studio. Or you may want to silently reflect on it during your practice or over your morning coffee. If it's a person who springs to mind, maybe now is the time to say, for the first time or the five-thousandth, "I'm grateful for you." 
In honor of the upcoming holiday, Balance Studio will offer 4 fabulous classes on Thanksgiving morning. Check out our schedule here!  Please sign up early as we are all trying to create some space before the feast begins.
Join us for our first Fall Sip and Shop next Wednesday, November 14th from 6-8PM
I hope you exercise your gratitude muscles this season and always.
"Gratitude unlocks the fullness of life. It turns what we have into enough, and more. It turns denial into acceptance, chaos to order, confusion to clarity. It can turn a meal into a feast, a house into a home, a stranger into a friend." ― Melody Beattie
"If you concentrate on finding whatever is good in every situation, you will discover that your life will suddenly be filled with gratitude, a feeling that nurtures the soul." — Rabbi Harold Kushner
With Gratitude,
Kellie Lynch