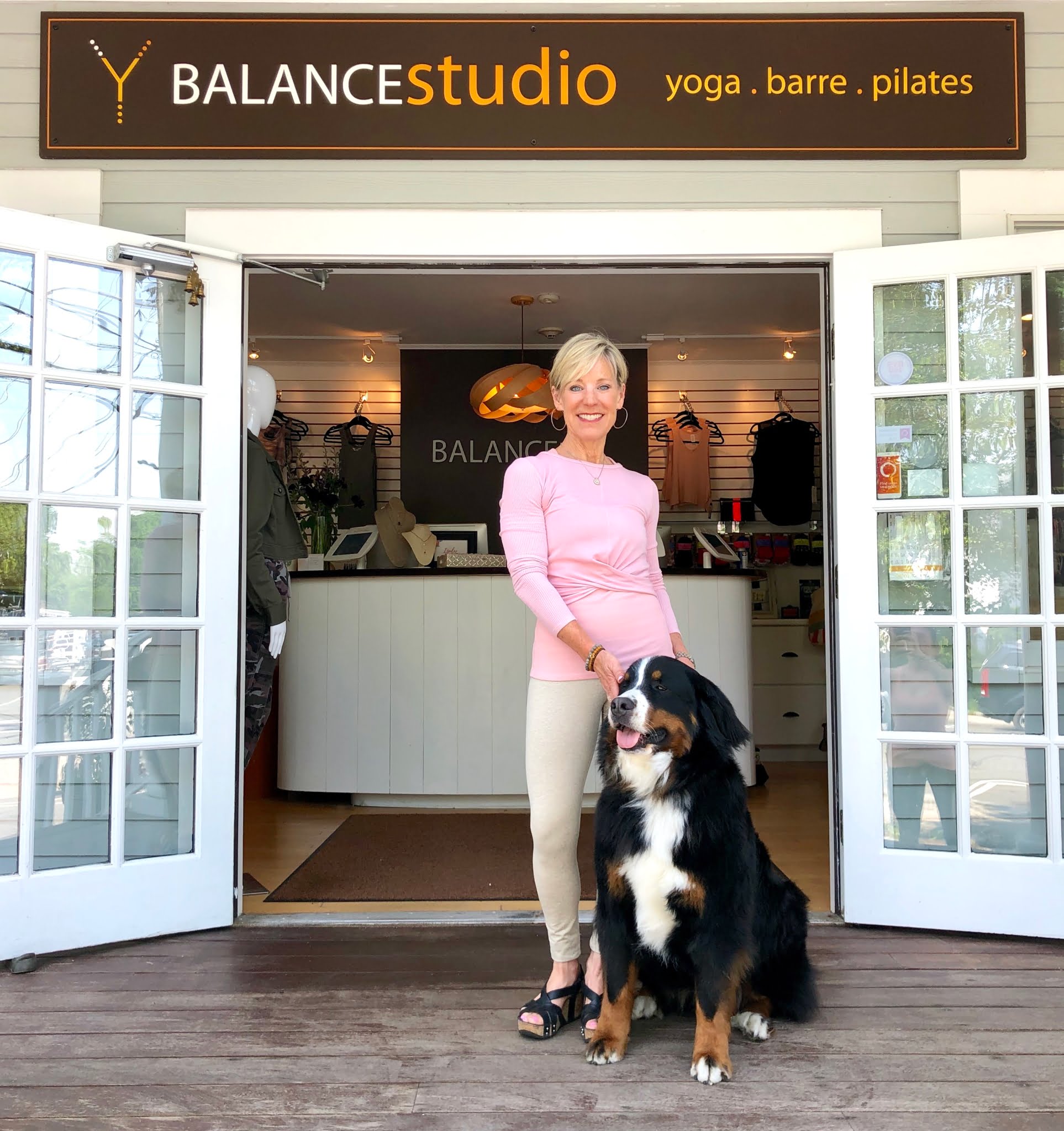 Welcome, we are so happy you're here!
At Balance, we meet you where you are and support you along your way. We are a community and we take this journey together. Founded on principles of health, wellness and longevity, we love yoga, barre and Pilates! Choose your path – power or gentle yoga, the sculpted body of barre or the whole-body strength of Pilates.
we're all in this together
We are an inclusive, all-age community. From first timers to experts, our teachers and staff are here to support you on your fitness journey and help you achieve goals while creating a joyful, lifelong practice.
grab a friend, let's get started
We are here for you
fly solo and soar
Sometimes everyone needs a little one-on-one. We offer private sessions and small groups tailored to individual needs. Private or group sessions are available on the Pilates Reformer with one of our classically trained Pilates instructors. Private or small group yoga or yoga therapy sessions are available with certified yoga instructors and yoga therapists. Just say the word, we have what you need.
nourish yourself and your soul
Looking to explore something new? Change your perspective. Workshops are longer sessions on focused subjects that will lead you to discover something new about yourself and the world around you.
still feeling up in the air?
I love how everyone is so personable and ready to chat. We don't get out too much and when we do, we want to "connect" with people, even from 6 ft away. I also appreciate that everything is so carefully sanitized. You are taking this very seriously and it shows. Thank you for all you are doing to make the experience positive!
It's extremely clean and safe! I've done 15 classes every month since they reopened. It brought to light how much fun it is to workout with my Balance friends. I miss the friends that have not returned. I want to encourage them to return because it's so much fun! I love the Balance Studio
Variety, flexible ways to continue practice-in studio, virtual and on-demand. Instructors are excellent and attentive. A wonderful community of people who share the same interests. I feel connected to other like-minded people by belonging as a member of Balance Studio, So much needed during these COVID days. Thanks Balance Studio. A valued aspect of my well-being physically and emotionally.
Head to the village and join our community
make your experience the best it can be
Arrive a few minutes early for class. Browse the boutique and meet new friends.
No perfumes and scented lotions please, we will treat you to a lavender cloth at the end of class.
Need a mat? We have rentals available if you forget yours and new ones for purchase if you are looking to commit to your practice.
Got kids? Check them in at the Teen Center. Babysitting available during class hours.
Leave your distractions at the door. Cubbies available for your cell phones and personal items.
Practice = Perks. Join Perksville Rewards Program to earn free classes and discounts!